For a month, a group of employees in voluntary integration have been experimenting with learning to ride a bike and getting back in the saddle. The objective? To encourage short daily trips for professional purposes and to support the shift to bicycle mobility for employees.
Jemylha started her first learning session on the bike provided by Médiacycles. "Before this session, I had never ridden a bike in my life, I had never learned". "I must admit that I was a bit afraid" she confided, helmet on her head and determined to learn. Moreover, this observation of lack of mobility by bike is shared by some of her colleagues who also took advantage of the approach to learn.
Among the group of 12 people, 4 had never cycled before. For the others, getting back in the saddle was beneficial. For his colleague, for example, who had not been on a bike for several years, "getting back on a bike as an adult makes you realize how practical it is. Not to mention "the moral and physical well-being it brings".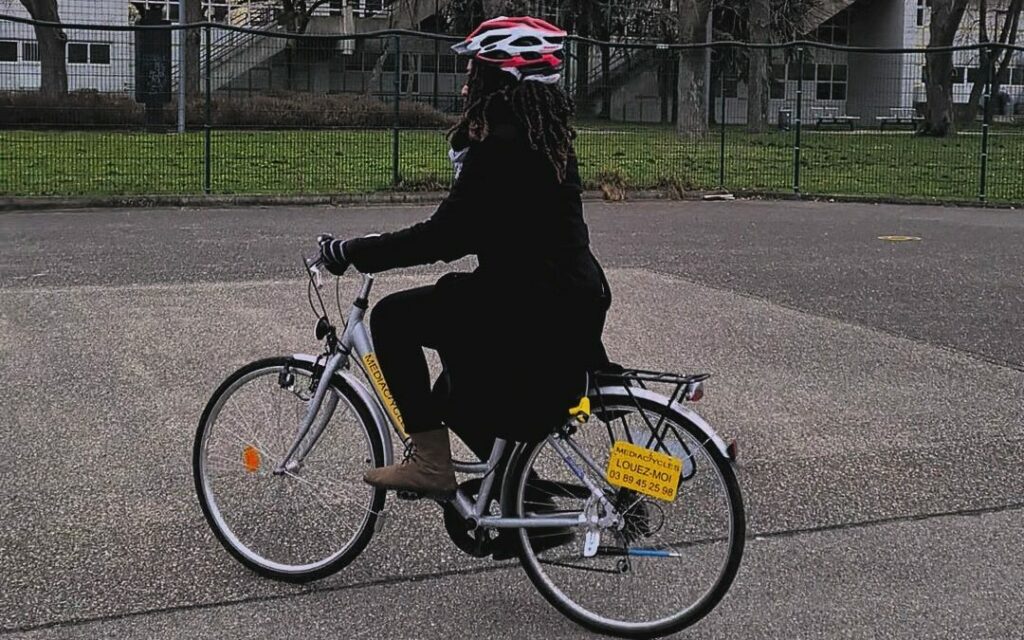 More broadly, Médiacycles has always been concerned with the professional mobility of its employees. For a long time, this has consisted of helping them obtain their driver's license. Today, the association wishes to provide other solutions to mobility issues. In an employment area where many companies are accessible by bicycle, the question no longer arises. The bicycle appears as a serious alternative to the car.